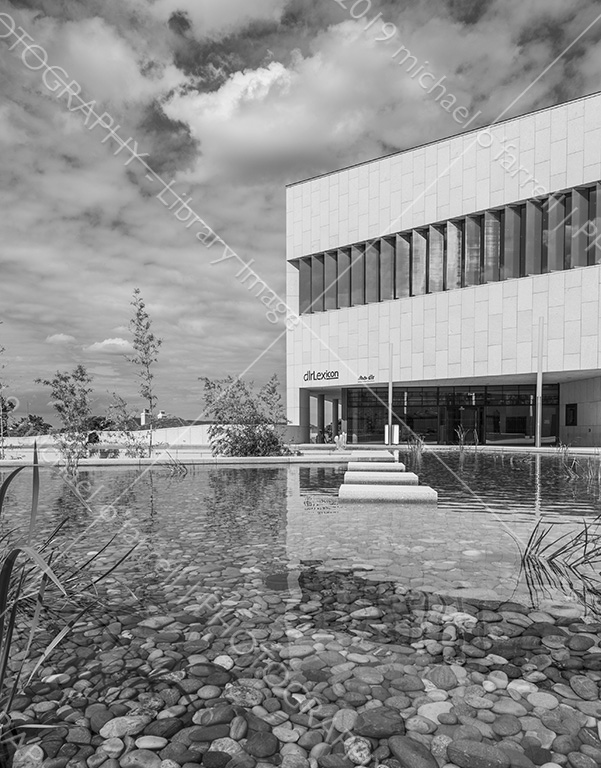 The DLR Lexicon in Dun Laoghaire is to my mind an exceptional piece of architecture and design.
I was lucky enough to get a tour of the building, conducted by the architects, Carr Cotter & Naessens prior to its opening, as part of the Open House program. This building is like a colossus on the edge of the harbour with magnificent views across the bay to Howth. I am immensely proud of those who brought this incredible facility to Dun Laoghaire. I think of it as a reaching out to the future and an expression of optimism which is lifeblood of people who are open to, as Benjamin Zander would say 'The Art of Possibility'.
This is why buildings are such an important part of who we are. They reflect our spirit and adventure and indeed our outlook. It opens up many possibilities for people of all ages to experience ideas in a new and exciting environment. The expanse of the building and its surrounding space with the reflective pools communicate this very well.
An excellent example of the use of water as a reflection pool can be seen at the Christian Science Plaza in Boston, designed by the famous I M Pei (also JFK Library Boston and the Pyramid at The Louvre).