Client - Existing - Kitchen Supplier/Fitter Nationwide
Requirement - Create photos of popular kitchen styles at two different showrooms (Dublin & Newbridge)
Finished Image Spec/Usage - Images in TIFF format for use in Promotional/Advertising Print and Web format.
Deadline - within 4 weeks of enquiry.
The Process - called to client at his showroom for discussion. Agreed on displays for photography and on employing the services of a stylist to dress the kitchens for photography. Took some reference photos of the units for discussion with the stylist. Arranged for her to contact client directly to agree requirements/costs for styling.
Sent summary of meeting to client with a watch list of things to have in place for photography e.g Tv set removed from one display, check all bulbs functioning and spares in stock, stickers removed from front glass of ovens etc, ensuring electrical supply to kitchen hoods and sockets etc all in working order - all of this important to the finished photo look.
Here is the FINAL EDITED picture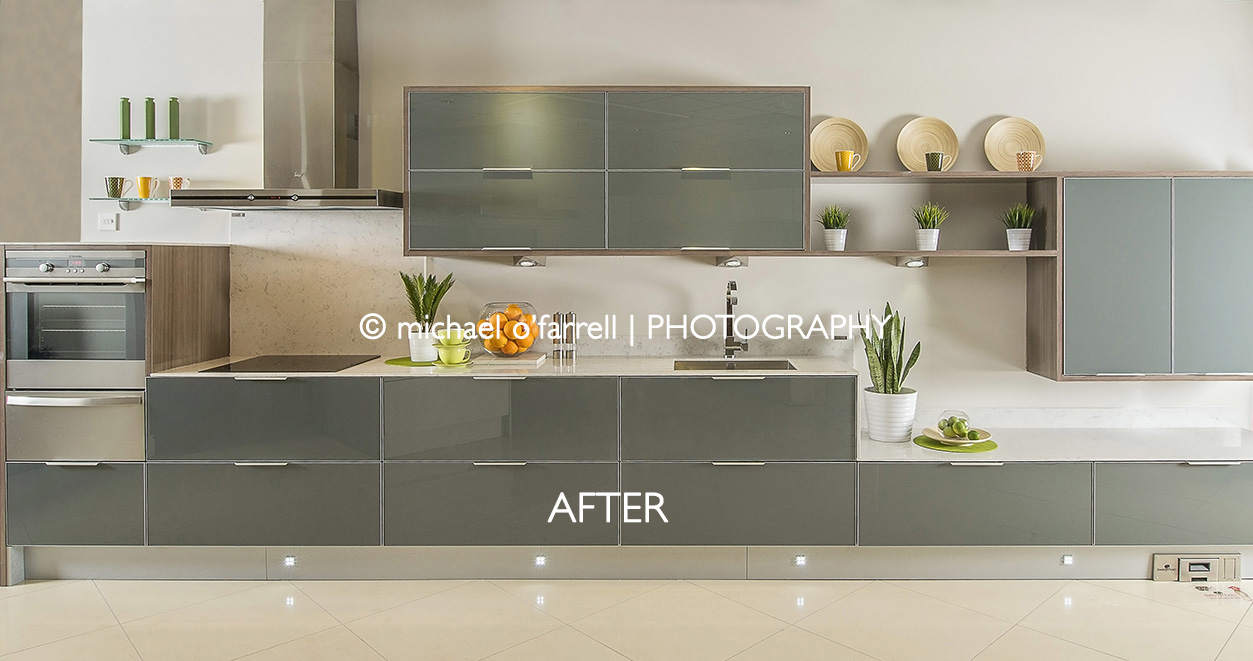 The same unit a few days BEFORE the shoot - image taken with iphone 5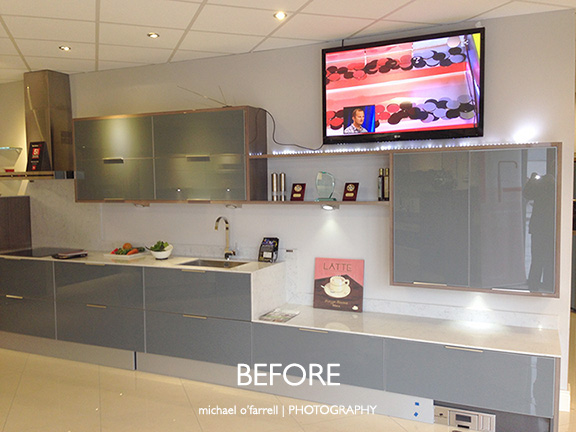 The finished image after styling and editing to deal with reflections of surrounding kitchen displays.
This included placing a blackout curtain across the width of the shop frontage to block daylight from that area and thereby reducing reflections
from surrounding units/highlighting the under counter and kicker board lighting.