Barhale Response Group - Water Treatment Specialists (UK & Ireland)
Client Requirement
A DVD slideshow movie for use at the launch of a new head office in the UK to promote existing operations there along with those of its Irish partner.
The task involved assembling aerial and ground images of significant contracts completed throughout UK and Ireland and presenting a finished DVD for showing on large TV displays at the launch venue.
The DVD was written as autoplay and loop for continuous play without intervention.

The clients logo was incorporated to give strong branding throughout.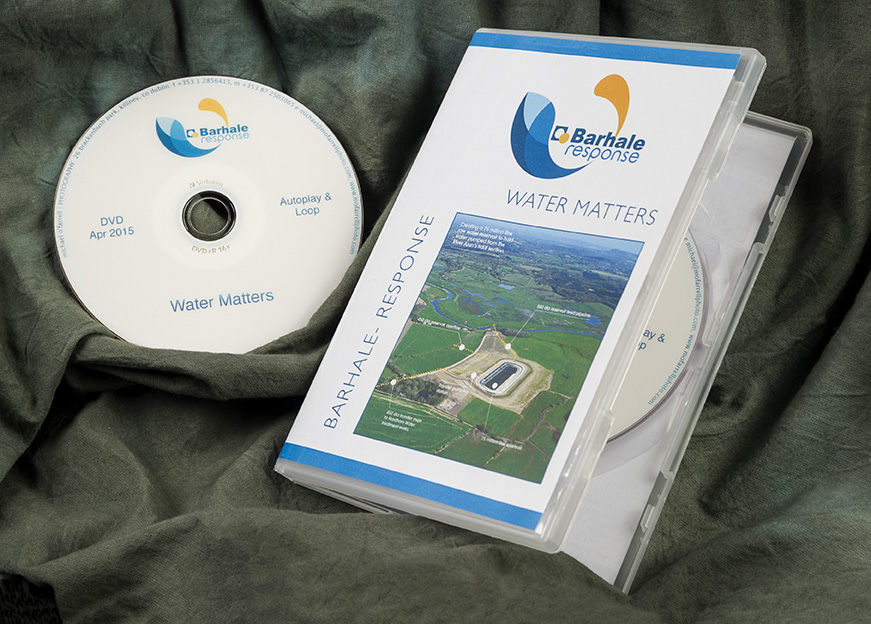 The finished printed DVD and case with inset to emphasize brand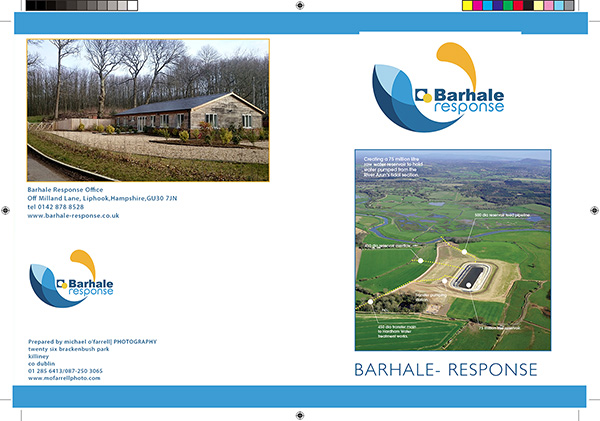 Printed Insert for case cover
Web version of DVD for use on Vimeo platform.