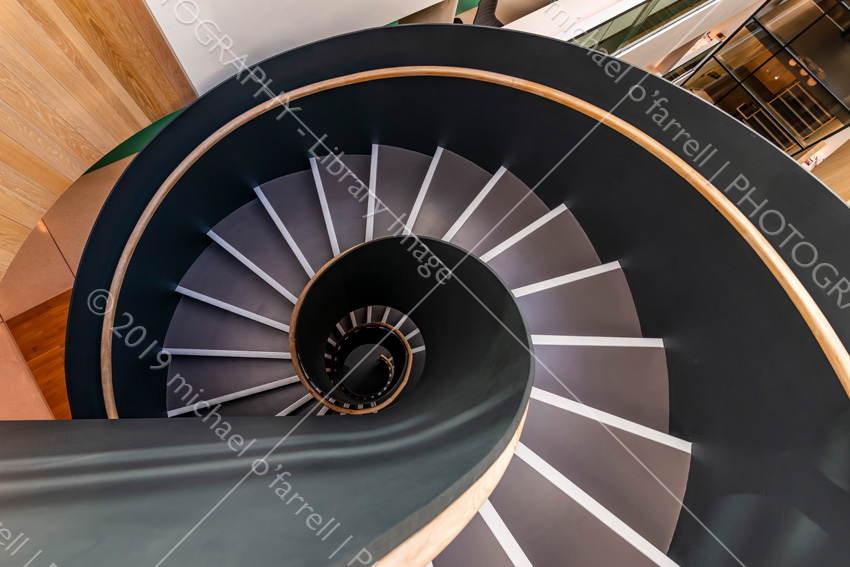 Here is a beautiful example of a spiral staircase I photographed at the College of Surgeons during Open House in October last.
This major construction project was featured in an RTE Documentary last October.
If you get a chance to tour this building make sure you take it.
Open House happens in October each year and is run by the Irish Architecture Foundation IAF Website
This article The Golden Ratio and the Fibonacci sequence and its significance to Artists and Architects is fascinating.