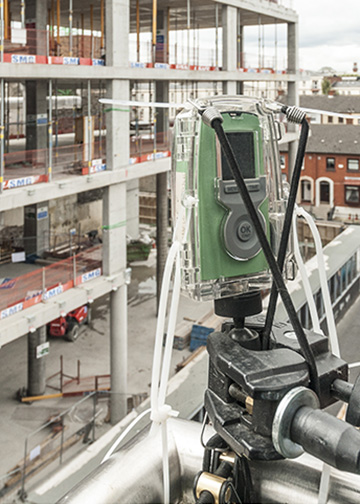 Time Lapse Photography has been around for an age but as with all challenges it has been rather expensive and downright difficult to achieve.

There are many challenges to long term time lapse video creation for outdoor projects especially, not least the security of expensive cameras, weatherproofing of such cameras and storage of large amounts of raw data (imagery) not to mention long lasting battery power supply other than via mains supply.
A solution to these issues in the form of a single relatively low cost camera unit is now available in a self contained relatively low cost camera unit complete with all weather housing and battery capacity from 2 weeks to 1 month.
It is now possible to provide a time lapse record of a variety of projects from 12 to 24 month construction projects to individual projects which may be as short a
duration as 24 hours (Engineering installations or exhibition hall preparation etc)
As with all things there are compromises but the advantages far outweigh these.
If you need to monitor a project that does any of the following:-
- Setting up a show/exhibition
- A building construction project - any duration including long term 12-24 month projects
- Monitor General site progress/activity
- Monitor an Engineering Installation
please ask for details of how this can be accomplished and
avail of a free consultation to explore the possibilities and costs of doing so.