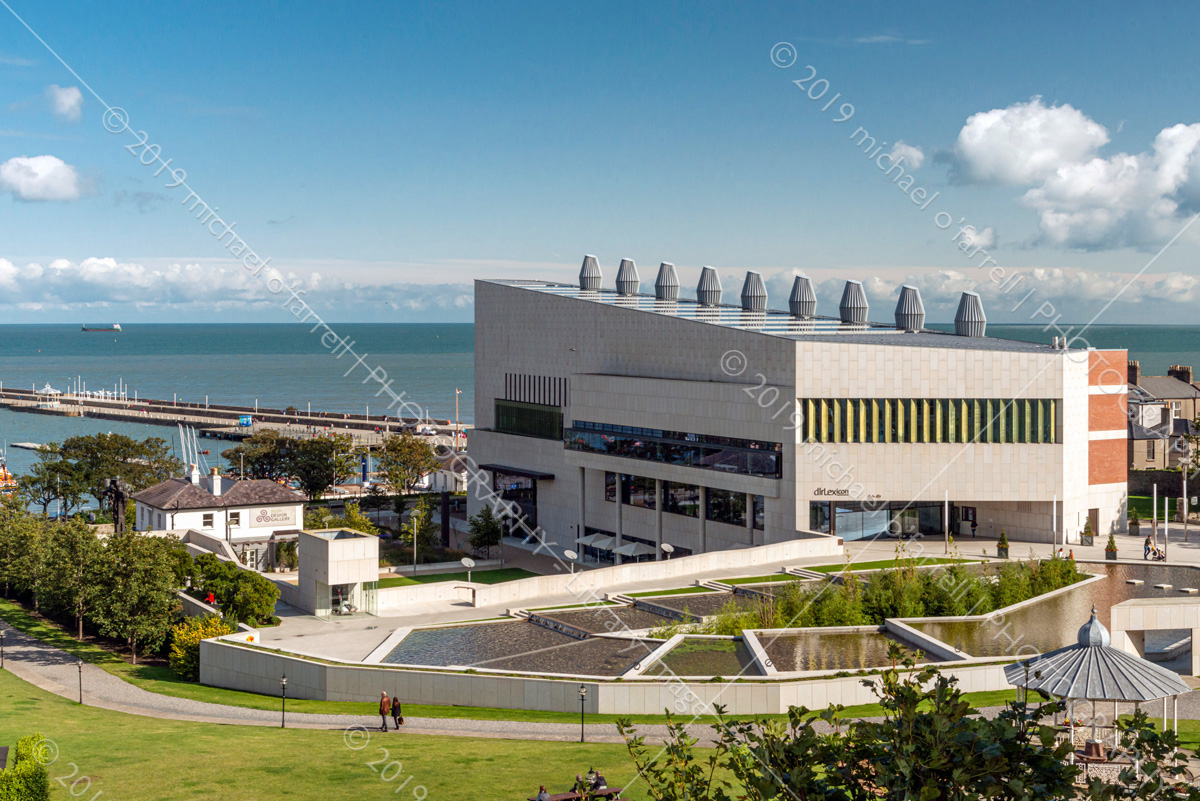 © Michael O'Farrell Photography

The photo above shows the splendor of the DLR Lexicon, in Dun Laoghaire.

Buildings, especially public buildings, are such an important part of who we are. They reflect our spirit and adventure and indeed our outlook. They are an opportunity for the revival of community and increased engagement therein. The advent of this library has brought many possibilities for people of all ages to experience ideas in a new and original and exciting environment. The expanse of the building and its surrounding space with the reflective pools communicate this very well.
It represents a reaching out to the future and an expression of optimism, as Benjamin Zander would say 'The Art of Possibility'.

We see the importance of libraries in New York with the opening in 2019 of Hunters Point Library , New York

In recent years Ireland has seen the arrival the work of Calatrava (Samuel Beckett Bridge) and Liebskind (Bord Gais Energy Theatre) - both are wonderful ambitious and exciting designs.
The DLR Lexicon by home based architects Carr Cotter & Naessens (an incredible achievement given that the competition for the winning design was conducted internationally) sits comfortably with these international names.
Part of the unique design for - Rooftop ventilation Shafts to reflect the maritime location of the building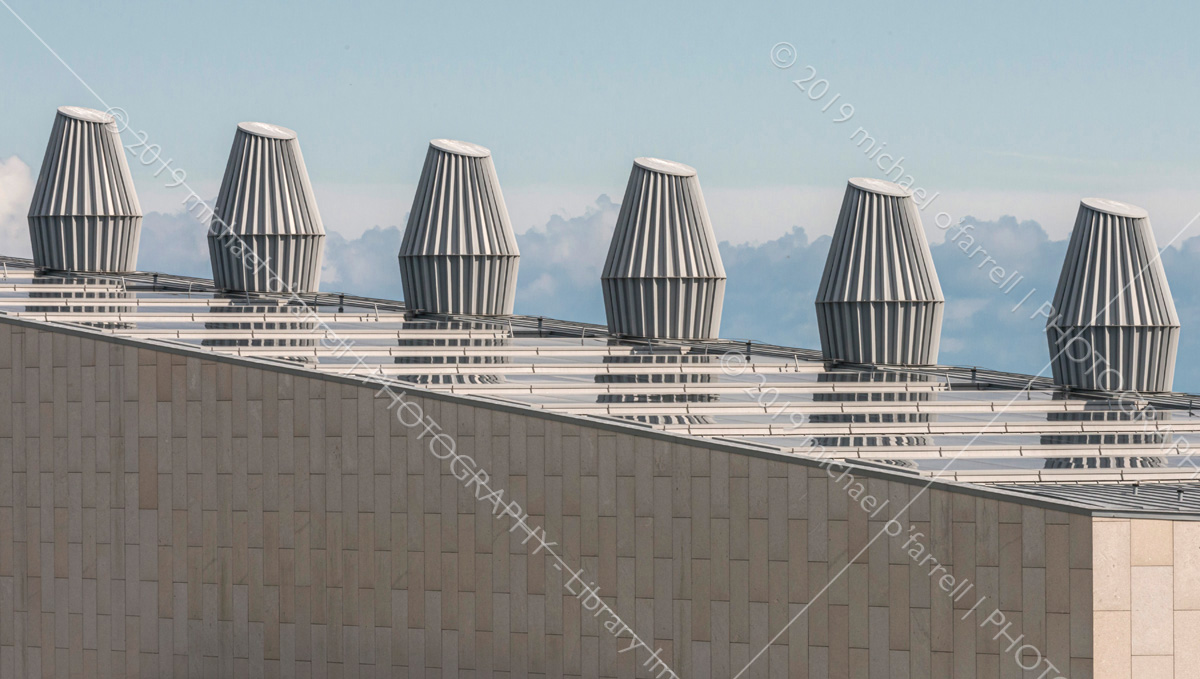 © Michael O'Farrell Photography