Inspiration - The JFK Library Boston
In my family, the name of John F Kennedy was spoken of with great reverence and admiration. I was an admirer from a very early age and his book 'Profiles in Courage' was often spoken of in our home. We had first cousins in New Ross [Dunganstown being the birthplace of his grandfather] and that made him rather special to us but more so it was for his values - that he stood for so unwaveringly.
It was a sense of great personal satisfaction to visit the JFK Library in Boston. It is a most inspirational place with its wonderful scenic waterside location. The Architect chosen for the project, by Jacqueline Kennedy, was I M Pei.

The building exudes a wonderful sense of space and light - a truly fitting atmosphere for this unique library.

My photo below will give you a sense of the inspiration and liberty I felt as I stood in its vast interior expanse.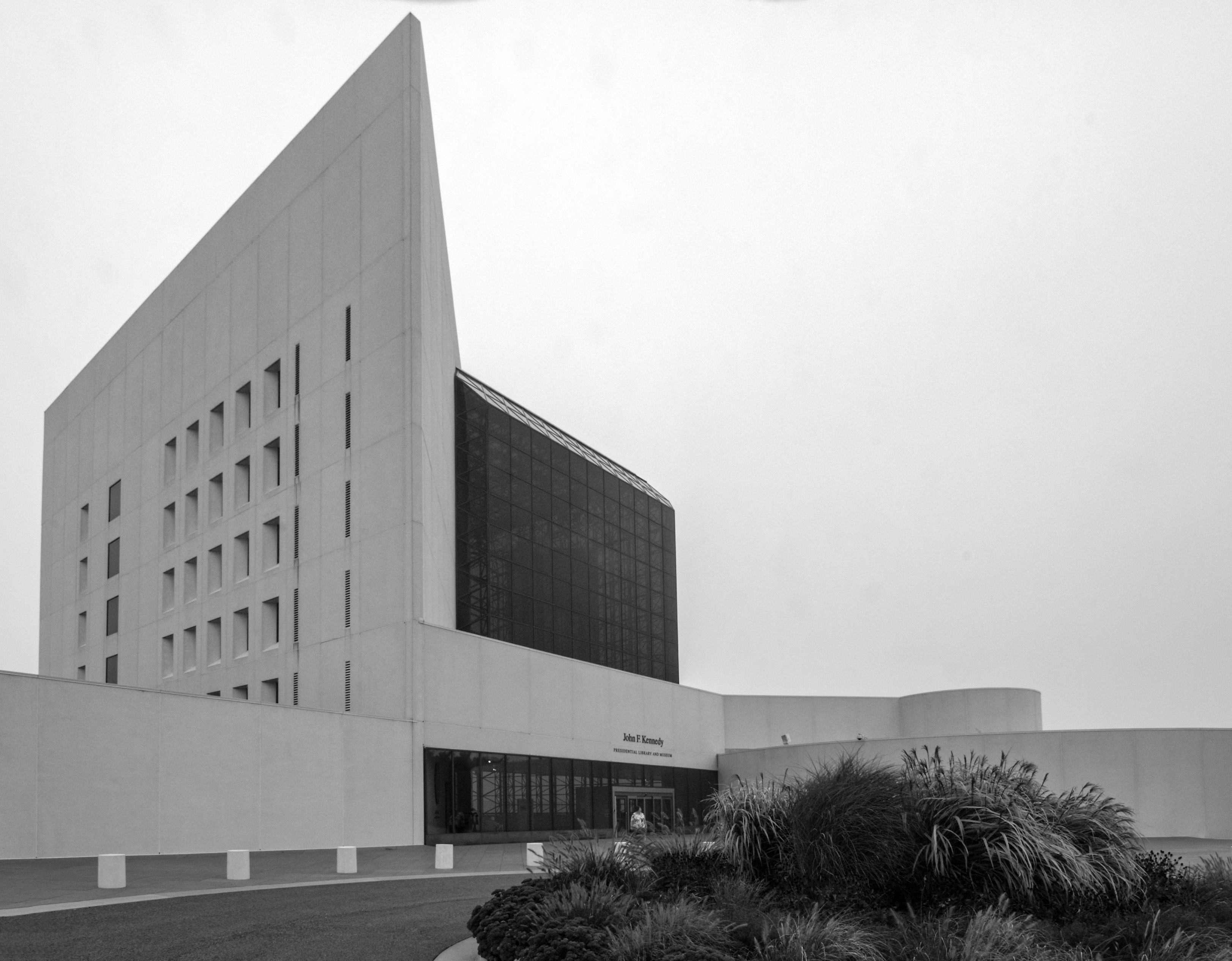 Visit website

Other designs by I M Pei include the Christian Science Plaza in Boston (one of a vast portfolio of his work) - there too you can experience the feeling of grandeur and space, amplified in this case by the enormous reflection pool and the fountain for people to keep cool in the hot summer conditions.