Time Lapse video for Construction or or Fit-Out Projects
Capture a project from beginning to end with time lapse video footage - or just a defined element such as the fascade installation or other significant elements.
Resultant Footage presented in edited video of 1-5 minute duration and available in most suitable formats H.264/.mov and others as required. Suitable for direct load to your website and/or for use on Vimeo or Youtube.
Camera installation after site report to identify best viewpoint to capture consistent imagery throughout entire construction phase - footage supplied for approval.
Post installation - camera serviced at fortnightly intervals and footage downloaded and supplied in monthly report uploaded and available for review company-wide via Vimeo platform (behind password for Privacy Protection).

Uses
Construction Projects - wide ranging in application
Building Fit-outs
Exhibitions
In reports to highlight activity at public facilities/amenities e.g to highlight traffic flow at hospital or footfall in shopping centre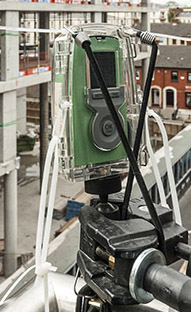 July 5, 2017
04:42 PM
Video
Time Lapse Photography has been around for an age but as with all challenges it has been rather expensive and downright difficult to achieve.There are many challenges to long term time lapse video creation for outdoor projects especially, not least the security of expensive cameras, weatherproofing and storage of large amounts of raw data (imagery) or long lasting battery power supply.A solution to these issues in the form of a single relatively low cost camera unit ......


Loading more pages